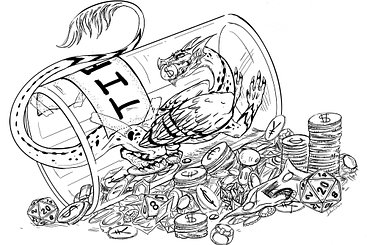 baby sea turtles
Hatchling sea turtles use their egg-tooth to break out of their eggs, it takes them 3-7 days to reach the surface. Hatchlings usually wait until night to emerge, this gives them a higher chance of survival against predators. Once on the surface, the baby sea turtles expend a lot of energy getting themselves to the water's edge. This may not sound like much, but for the tiny turtle, it is a journey that is rife with deadly risks, such as birds, crabs, human disturbances, and more. Once the babies reach the water they use the current furiously swimming non-stop for about 24-48 hours continuously. By doing this they reach deeper waters which will make them less vulnerable to predators.
The original was painted digitally to achieve an asymmetrical design.
This artwork is for sale in the below formats, click to be directed.
If you purchase this art it will be of higher quality than shown, and will not display my watermark, or logo.
Colouring Page Pay, download, and colour!
Direct Print Purchase 11x8.5" Glossy Prints by me
If you are interested in using any of my designs for a tattoo,
please discusss with me first.

All artwork is property of Dean CS Lewis of Mystic Creations 123 Do not alter, copy, or distribute in any form.
Your support lets me do what I love!