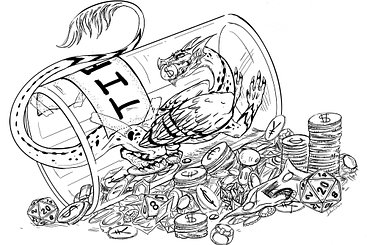 * Please allow a couple of days for me to get back to you. Thank you for your patience.
How do I book a tattoo appointment?
Simply read ALL the information on this page, answer the questions, then fill out and submit the application form found at the bottom of the page. Existing clients do not need to re-apply via the booking form. They can follow up with the last email sent and include the new information about their desired tattoo, or touch up appointment.
COVID-19 RULES & REGULATIONS
Please make yourself familiar with these rules. Thank you.
All consults will be done via email only.

At this time, tattoo studios are not required to ask for proof of vaccination.

Face masks are now OPTIONAL. If you would like staff to wear a mask, please let me know and we will be happy to do so.

If you have any signs of sickness, please reschedule your appointment and your deposit will remain in place, even if it is last minute. If you show up to your appointment with visible signs of sickness, you be sent home and your deposit voided. This includes a runny nose, cough, fever, sneezing, etc. I realize a lot of allergy symptoms may overlap, but unfortunately still apply. This stands regardless of Covid. We do not want to get sick or pass any kind of sickness onto our clients. Thank you for understanding.

TATTOO INFO (Read all of this before applying)
Do you offer colour tattoos?
Yes, I offer tattoos in colour. I also offer black outlines, and black with shading. For an additional cost, I can add colour, or merge/tweak my pre-made flash designs.
Do you offer custom tattoos?
Yes. Looking for a one-of-a-kind custom tattoo? I got you! I love working with clients to bring their dream tattoo to life.
Do you have repeatable pre-made tattoo flash?
Yes. Stuck on ideas for a tattoo? No worries, I have lots of premade, repeatable flash designs to choose from. My flash designs are available year-round. You can view and pick from them here.
How much does a tattoo cost? I am working on my tattoo apprenticeship because of this, I am currently only charging $80/hr + 5% GST. Anything over is 1/2-hour increments. Smaller pieces may be individually priced. All services have an added 5% GST tax.
Payment options I take cash, and e-transfer. If you would like to pay in cash, please know that I am unable to offer change.
Do you take payments? The short answer is no. Any money received before an appointment will be considered a deposit and is therefore non-refundable. If you're comfortable and confident in sending larger amounts than the required deposit ahead of time, by all means, you're welcome to do so! Payments can not be made once the tattoo is done. All money owed MUST be paid at the end of every appointment.
Can I see the artwork before my appointment? Sadly no. I do not send previews of designs ahead of time. This is industry standard and put in place for many reasons. You will see the design when you come for your appointment. If changes are required, I can make them then. If large changes are needed, your appointment will be re-booked for a later date.
Deposits All appointments require a non-refundable deposit, with no exceptions. Deposits are due UPON booking. This secures your appointment and covers my time. The deposit comes off the total price of the tattoo ONCE it is finished. This means that if you have a large piece requiring multiple appointments, it will come off the price of the very last appointment upon tattoo completion.
Deposit loss You risk the loss of a deposit for situations like the following. Cancelling an appointment in less than 48 hours' notice, not showing, or showing up with a sunburn, being intoxicated, or "physically unprepared." All result in the appointment being cancelled and the deposit lost. If I feel threatened, or I am mistreated in any way, I retain the right to cancel your appointment at any point in time. In this situation, your deposit will be lost, and you will likely not be welcomed back.
Potential deposit loss Your deposit will only cover the artwork that we have agreed upon via our conversations. You risk losing your deposit if you change your mind about the whole design. I have a very busy schedule and create each client's artwork anywhere from days, weeks or even months before their appointment. This rule is in place to protect time spent creating custom artwork and to curb folks from being overly indecisive. I may be flexible on this rule and opt for the new proposed design if it fits better with my style, art direction, interest, etc. I don't want anyone to feel 'stuck' with a particular design as this will be permanently on your body, however, I do have to cover my time.
Rescheduling If you are needing to reschedule your appointment, there must be at least 48 hours notice to keep your deposit. Less than that results in a lost deposit, and your new appointment will require a new one. If myself or my mentor Kya, has not heard from you within a maximum of two months of needing to reschedule, you risk loosing your deposit.
No Shows Failing to show up to your scheduled appointment will result in a loss of your deposit. I will wait up to 15 minutes. If I am not contacted at that time letting me know that you are running late, you forfeit your appointment. If it is an honest mistake of forgetting or miss-scheduling your appointment, please reach out to re-book. I will happily reschedule you, however, a new deposit will still be required.
*If the reason for rescheduling in less than 48 hours, or being a no-show is due to an emergency, please let me know. I understand these things happen and I will consider your situation.
Can I supply a tattoo design? Yes, and a no. If the art is of an existing tattoo design, or artwork you found online, I will only use it as inspiration, not as a direct reference. Please do not expect me to copy someone else's work. That is plagiarism. I have respect for my fellow artists. All too often we have our artwork ripped off and never see a penny. If you like a particular art piece, please contact the artist who made it and get written permission to use it as a tattoo. Many artists are happy to do this and may grant free permission or require you to buy one of their prints or a tattoo voucher. Once I have the creator's art waiver/ screenshot of approval, I would consider making a tattoo as close as possible to the original art. Please do not expect an exact copy.
The same applies to designs drawn by you, your family, your friend, etc. I may use it as a reference, but I will not promise to copy it. There are sentimental exceptions to this statement, such as if it is a doodle your child made, a parent's handwriting, etc. In this case, it would be my pleasure to do this for you!
Tattoo design is more than what looks good on paper, as an artist, there is a lot to take into consideration. I work in many styles that are my own. I can do my best to match someone else's, however, I would imagine that if you are booking with me, it's because you're a fan of my work, and would like something that I drew.
Who WON'T you tattoo? I will not tattoo individuals under the age of 18, expecting mothers, or breast feeding mothers. I will not tattoo individuals under the influence of a substance. A disrespectful or bigoted attitude is also a fast ticket out the door.
Guests You may bring one special person not receiving a tattoo to your appointment. No children under the age of 13 may enter the tattoo studio. All guests, like our clientele, are expected to be courteous to others or may be asked to leave.
Can I stop in to talk without an appointment?/Do you have hours? Unless arranged ahead of time, please do not do this. I am purely appointment-based. I am only in the shop when I have appointments, otherwise, I am not there.
Touch Ups I offer one free touch-up a year after the initial appointment, any later and it will require payment. If the touch-up needed is due to lack of care, scratching, swimming, sun, etc., it will require payment. Any "hard to heal" areas will not get free touch-ups (fingers, sides of feet, etc.)
Numbing Cream If you wish to use numbing cream for your appointment, that is your choice, your cost and your responsibility to follow the proper instructions ahead of your appointment. HOWEVER, due to the interfering nature of many numbing ointments, the use of numbing cream will void any free touch ups and you will be required to pay for touch ups if it is needed. I generally recommend against numbing cream as it can effect the quality of tattoo nor does it tend to last long and will result in a "light switch effect", where (if sitting for a good chunk of time) all of the raw pain numbed before will come flooding in all at once. Really unpleasant. But ultimately this is up to you.
Can I pay you for a tattoo design without an appointment? No. If you however are wanting to commission me for NON-TATTOO-related artwork, you can contact me via my email MysticCreations123@gmail.com.
Tattoo consent, disclaimer, and release form. If you would like to read our form before your appointment you can view it here. The same form will be made available for you to read and sign at your appointment.
Where are you located? I am at a shared studio space with my mentor, Kya Dubois of Soul of the Boreal, and Kimberly Frixel of the Tattooed Unicorn, where I am working under my brand – "Mystic Creations 123." We are located at Fifth Avenue Plaza. (The big white building.) at 106 Van Horne St. S., Cranbrook. Our building is in the old shoe cobller place, next to sidekick Stickers. We currently do not have signange.
Arrival Be sure to arrive promptly at our agreed time. When you arrive, please remove your footwear, and wait in the front area until I am ready to bring you in for your appointment.
tattoo booking info & application form
Your support lets me do what I love!
tattoo & consult booking form
Please read through ALL the information below, answer the questions, and apply via the booking form at the bottom.