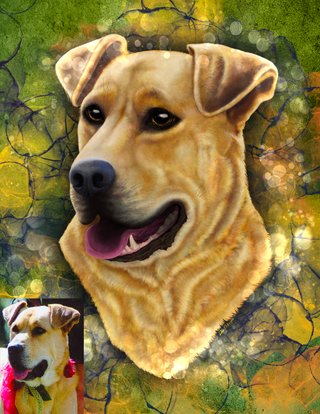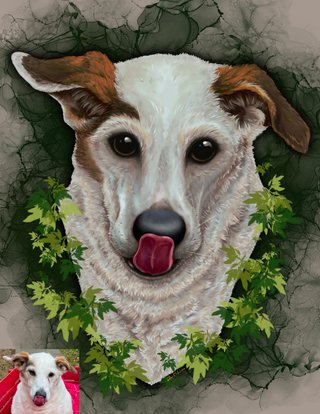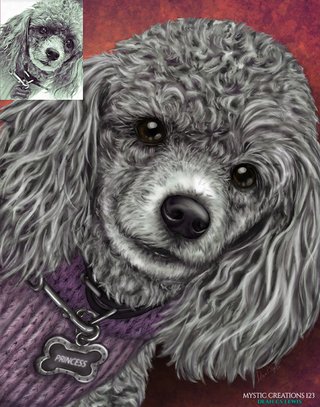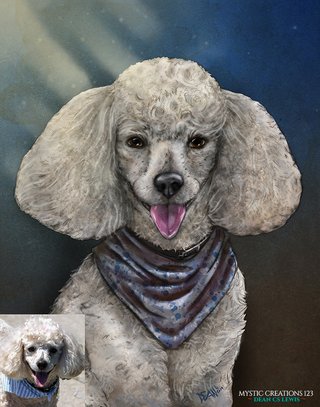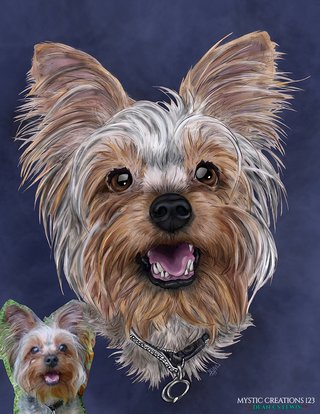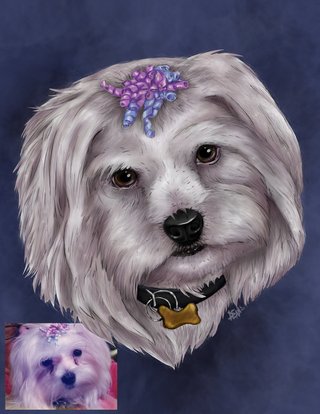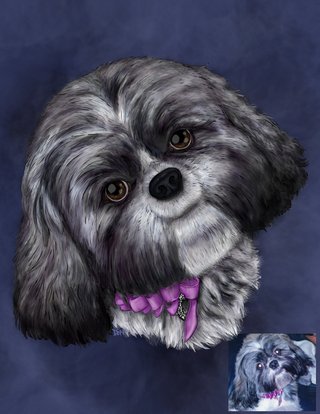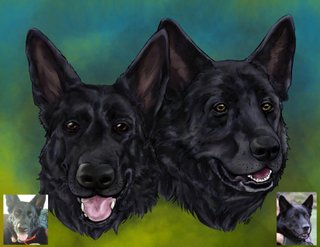 One of my creations in its various stages.
Celebrate the love of your pet with a custom digital portrait!
All of my artwork is created by me, an avid lover of all things nature. You can rest assured that all of my artwork is created by hand, and not by an app. I use my 25+ years of experience in both biology knowledge, and art studies to deliver an artistic creation that captures your pet.

My clients receive regular updates on the progress of their commission, including pictures. This has been a huge hit with all of my clients, who comment on how much they have loved, and appreciated seeing their artwork come to life. By being a part of the artistic process, clients can suggest changes early on and not be left guessing at how their art is progressing. (You can see an example to the right, or above in the phone version.)
Once completed, I email the client their finished artwork and include an official art release form. This allows the client to use the artwork at their favourite photo lab, where the art can then be put onto mugs, T-shirts, canvases and more.