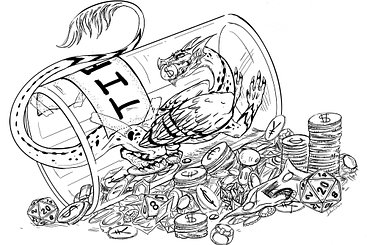 Your support lets me do what I love!
Looking to order and support me directly? I am able to produce high-quality 11x8.5" high glossy prints, and ship them to you. This saves us both money and cuts out the middle man!
Email me your shipping address and which prints you are interested in. Allow for 24 hours to receive your total and shipping quote. I accept Pay Pal for International customers and e-transfer for fellow Canadian clients.
Once payment is received I will ship the product/s asap. I will let you know when the items have been sent.
Looking for other ways to enjoy my art?
Original Artwork
Click here to view the original artwork I have available.

colouring pages
Purchase, download, and print, my colouring pages at home, for your own personal colouring use.

IN PRNT
A great place to purchase my artwork as, framed prints, acrylic prints, cards, cases, and more!

Red Bubble
Where you can find my art on everything from clothing, coasters, masks, stickers, pillows, and more!
$15 CAD / $12 USD
11 X 8.5 Glossy Print!