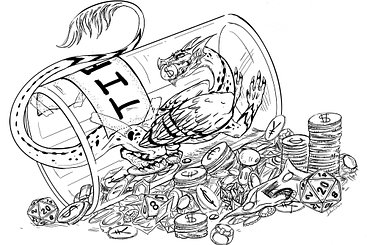 starry sky crested gecko
I created this piece years ago, shortly after, I ended being given a Crested Gecko "Rust" that looks very similar to this little guy here. The original was created using traditional media including Copic Markers, Ink washes, Gel Pen and more.
This artwork is for sale in the below formats, click to be directed.
If you purchase this art it will be a higher quality than shown, and will not display my watermark, or logo.
Direct Print Purchase - 11x8.5" Glossy Prints by me
in prnt - Canvases, Acryclic boards, Prints etc.

My Red Bubble Store - Mugs, Coasters, Shirts, and more!
If you are interested in using any of my designs for a tattoo,
please discusss with me first.

All artwork is property of Dean CS Lewis of Mystic Creations 123 Do not alter, copy, or distribute in any form.
Your support lets me do what I love!