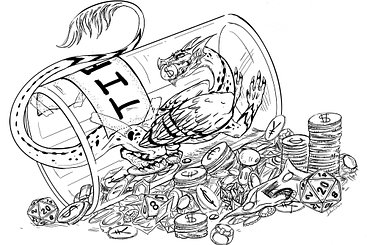 wolf skull
I drew this years ago from a refrence photo, originally I was just doing it for a study but to this day this is still one of my favourite finished pieces of mine.
The original was done with pencil, recently I decided to add the digital background on this piece with gives it a more finished look.
Here are some fun facts about wolves. There are 42 teeth in a adul wolf's mouth. Wolves can run up to 35 miles per hour for short periods of time. At birth pups weight roughly one pound.
This artwork is for sale in the below formats, click to be directed. If you purchase this art it will be a higher quality than shown, and will not display my watermark, or logo.
Direct Print Purchase - 11x8.5" Glossy Prints by me
in prnt - Canvases, Acryclic boards, Prints etc.

My Red Bubble Store - Mugs, Coasters, Shirts, and more!
If you are interested in using any of my designs for a tattoo, please discuss with me first.

All artwork is property of Dean CS Lewis of Mystic Creations 123 Do not alter, copy, or distribute in any form.
Your support lets me do what I love!